July 30, 2021
Featured Project: Kalamansi
Restaurants are one of the most resiliant industries that have been greatly affected by the global pandemic. With so many places struggling to keep their doors open since COVID began, we were quite suprised when we were asked to create a proposal for a new, locally inspired, veg-forward restaurant opening up in the heart of downtown Kelowna.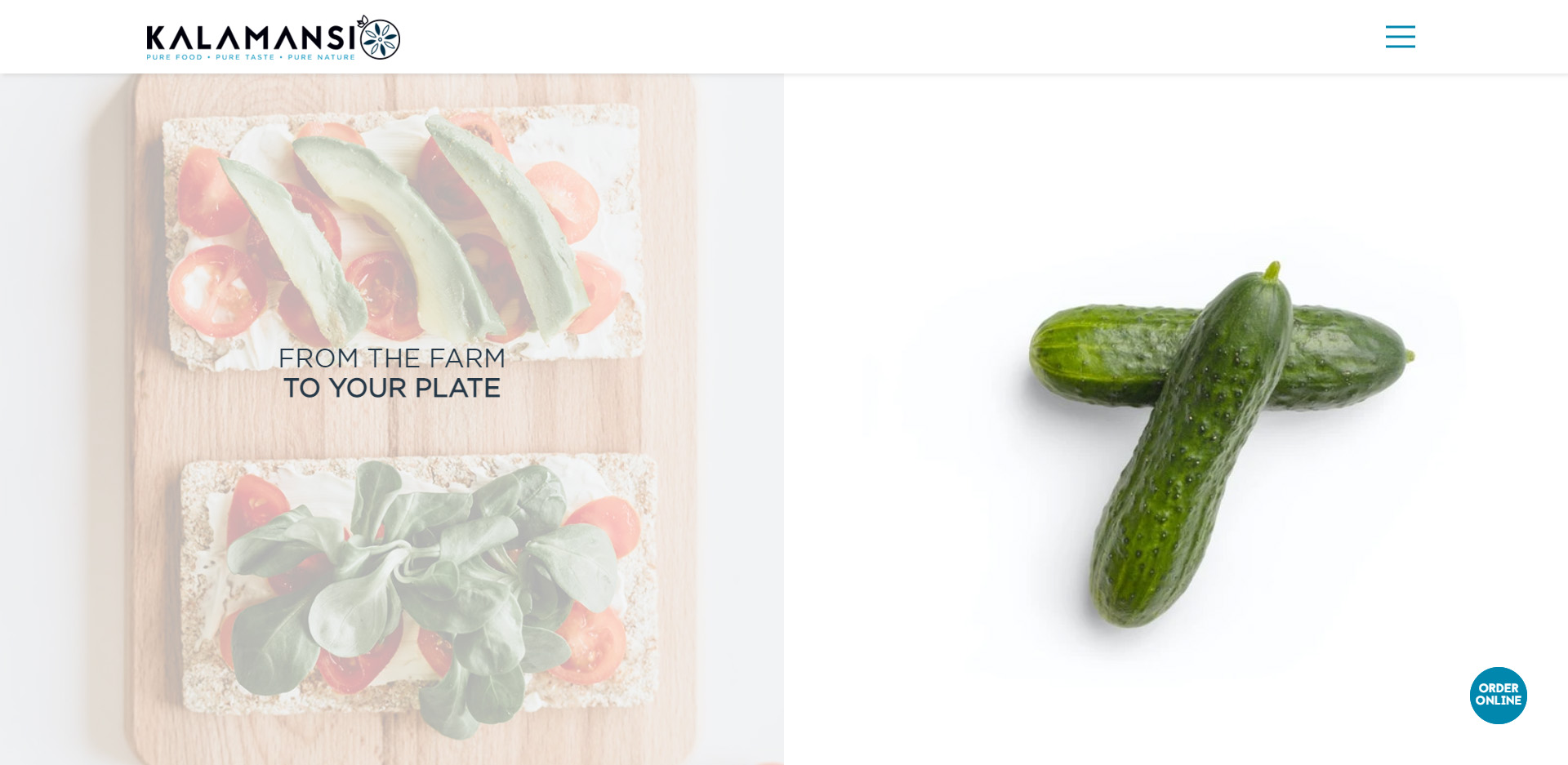 The Farmers Market On Your Plate.
Enter Kalamansi: A vision of fast, fresh food based on acidity and freshness, utilizing all of the local ingredients available. A vision brought to life by Co-Owner and Chef: Alex Lavroff.
Alex grew up in the Okanagan and has always loved the bounty of produce available. He attended school in Vancouver at the Pacific Institute Of Culinary Arts. On top of working in notable restaurants in Vancouver and Victoria, he has also been the chef of Summerhill Pyramid Winery and O'Rourkes Peak Cellars.
In between that, he also worked at the 2 Michelin Star restaurant The Jane in Antwerp, Belgium -- Recently voted the most beautiful restaurant in the world.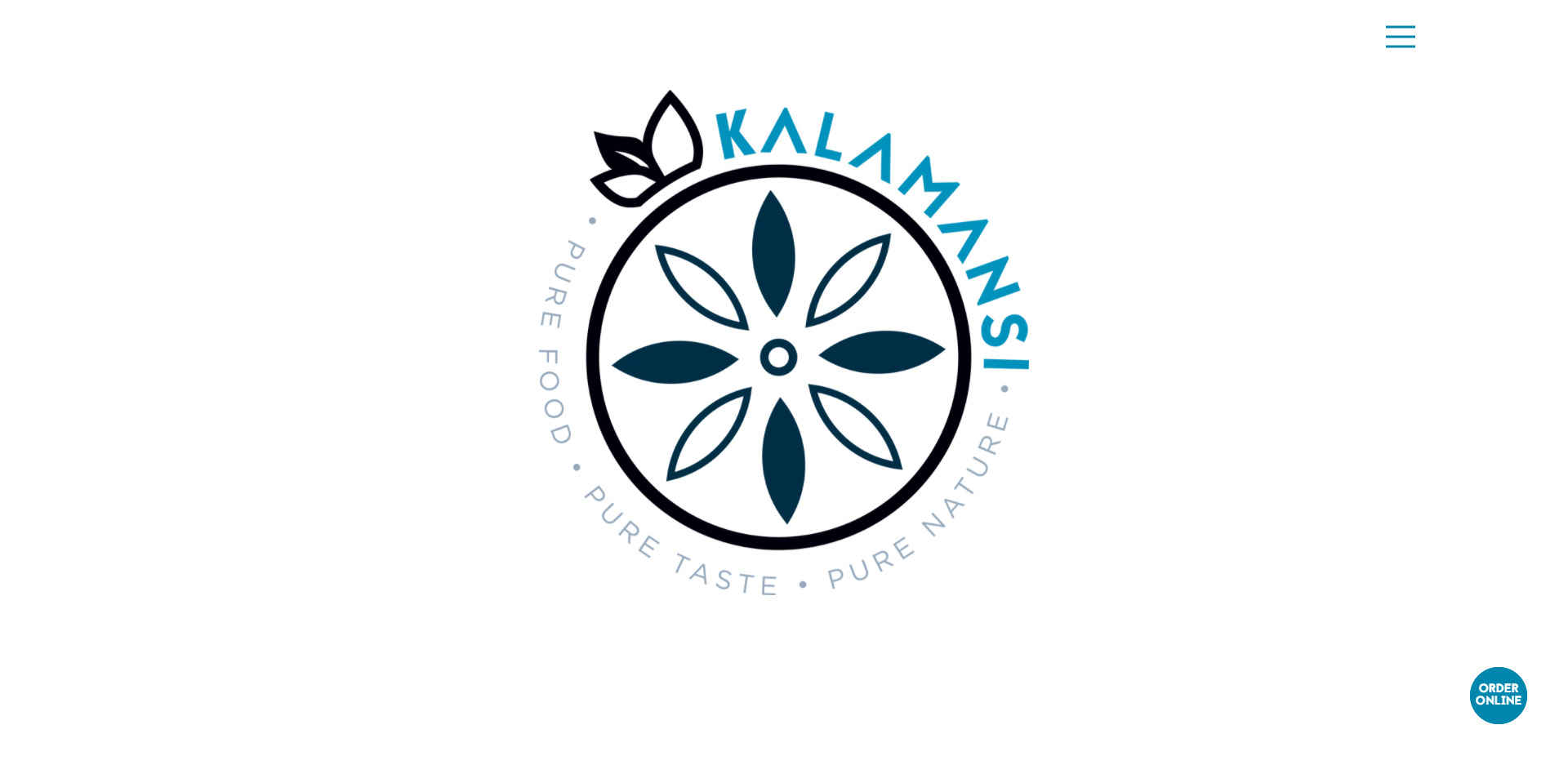 Client Details: Scope of Work
We were instructed to create a website that followed a specific criteria yet still gave us "wiggle room" to be creative in our execution.
Design Details
We envision a simple, clean look for this site. Our food is inspired by the real ingredients that surround us and we want a design and site that reflects that. We see a white design with our logo in the centre of the top of page. The homepage would have strong imagery which would highlight some of the featured dishes as well as imagery that would represent the brand and suppliers for the ingredients.
Key Features
Minimalist design
Feature food inspired by local ingredients
Responsive
User friendly hamburger menu for easy navigation
Menu pages with easy to use content management system so staff can update on the fly.
Order Now button that links to UberEats / TouchBistro online
Additionally, Embark was provided with the Kalamansi style/branding guide which included their colour scheme with specific colour codes, the font/typography, the Kalamansi logo, and the proper usage to remain on brand. The client also provided us with all written content and visual assets.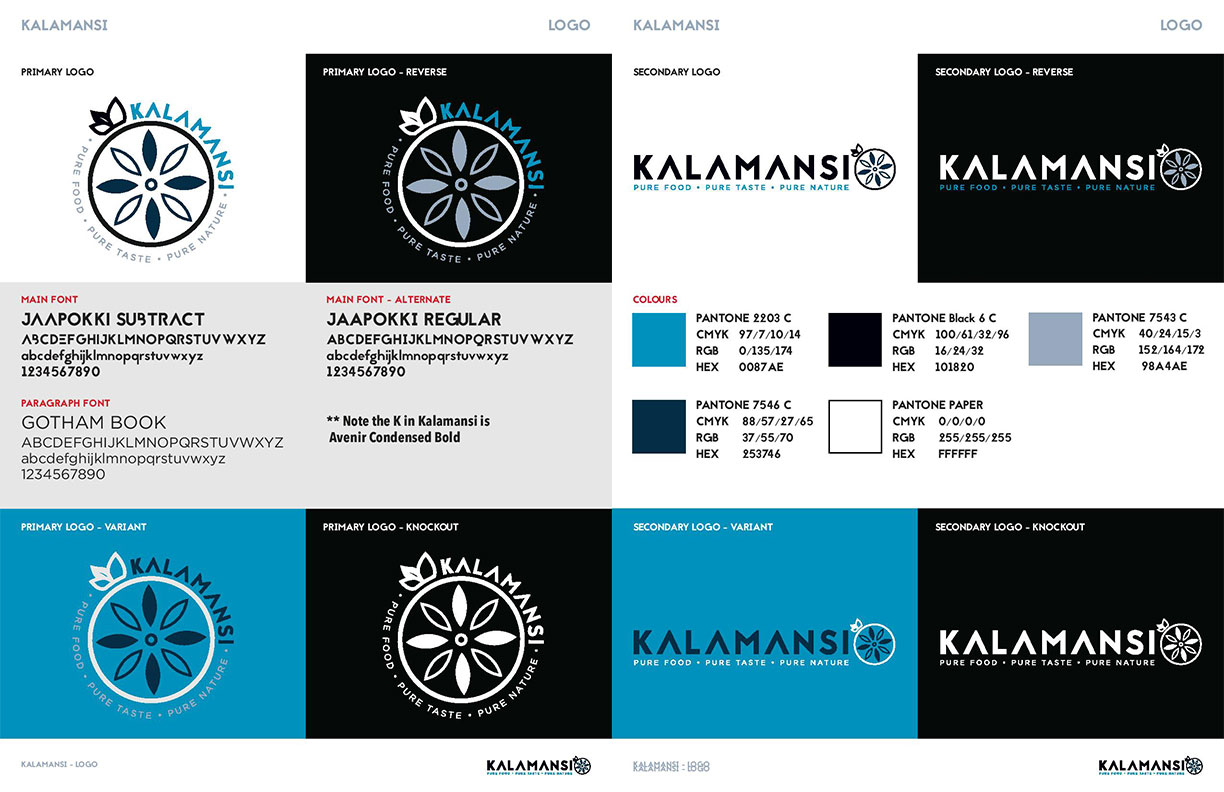 Kalamansi opened it's doors in February 2021, and we at Embark were very pleased to have their website complete in time for their opening.
Featuring dishes on thier seasonal-rotating menu such as "Quinoa with Feta", "Okanagan Beets with Harissa and Rose", and "Togosrashi Tuna and Flowers", we just cannot help ourselves from endorsing their food, and recommend that stopping by this veg-forward restaurant is a MUST for anyone in the Kelowna area!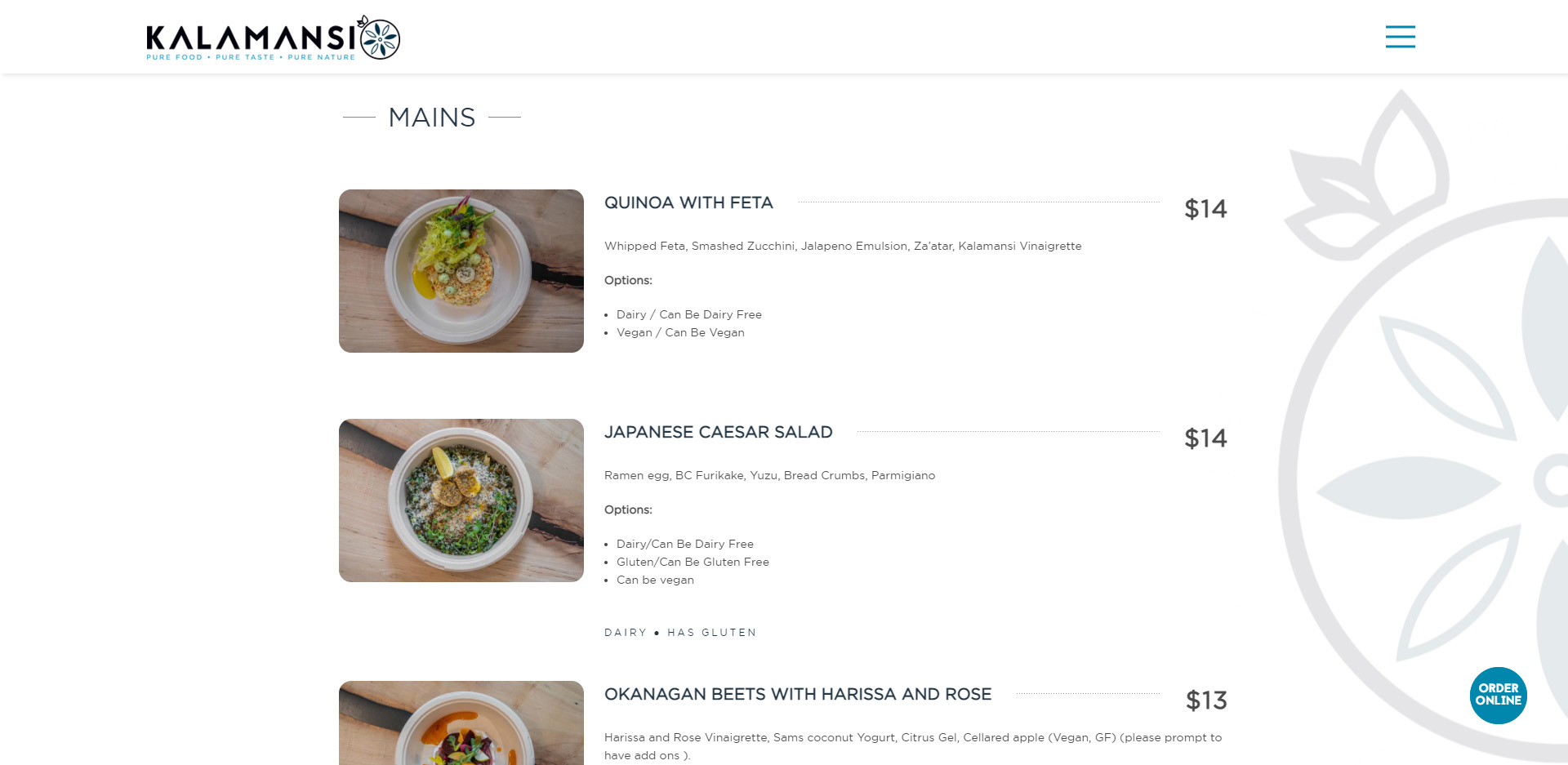 ---
We thoroughly enjoyed the opportunity to help Chef Alex bring his unique restaurant online, and we'd like to invite you to check out their full website and see what's on the menu today!